Domains and Web Hosting
Domain Names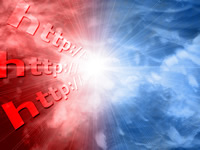 A good domain name is a vital component of any website. In addition to naming the site and acting as a memory aid, it acts as a focus for advertising and can even increase the site's ranking in search engines.
Finding a unique domain name that no-one has already registered is usually not so easy. It can be a long and frustrating search to find the best name that is available in both .co.uk and .com domains. Sites such as http://www.123-reg.co.uk have a search tool that will tell you which domains are available and which are registered.
The .co.uk domain names are inexpensive and show that you are UK based and tend to be the most popular in the UK. You may prefer to buy the more prestigious .com domain name if your target audiences are world-wide or in the US. It is a good idea to register both anyway, in case someone mistypes your web address, or just to reserve it to prevent competitors from muscling in. There are many more domain variations available such as .tv, but these tend to be pricier and more specialised.
You "rent" your domain name for a set period, after which time it must be renewed. You are given the option to renew before this period expires. Providing you keep the same registered email address you should be notified when this is due.
Domain Names - Checklist Before Buying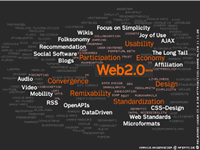 When buying a domain name from a seller or hosting company, the following questions are well worth asking:
1. Price - in 2010, for a 2 year period you can expect to pay from approx. £7 for a .co.uk domain name and approx. £20 for a .com - if you're charged a lot more, you might want to find out why.
2. What would be the penalty costs (if any) for transferring your domain name to another domain hosting company if this one proves to be unsatisfactory.
3. There are unscrupulous companies and scams on the web, as anywhere. It is posible to end up locked into a bad deal with a hosting company, from which escape is only possible by paying some very stiff penalties.
4. Try a search on Google with the company's name and the word "complaints" or "problems" to check a hosting companies credentials.
Website Hosting Services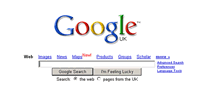 We can host your website on Microsoft Windows web servers or UNIX/LINUX web servers.
Windows servers permit associated Microsoft technologies such as ASP (a dynamic scripting language) or SQL-Server (a Relational Database) to be used.
UNIX/LINUX servers are associated with technologies such as PHP (a dynamic scripting language) and MySQL (a Relational Database) which are open source and can be much more cost effective.
If you have a simple static website with no intention to change it, it makes no real difference whether you host it on a UNIX/LINUX or a Windows-based web server.
Many hosts specialise in either UNIX or Windows based web servers only. In general, UNIX servers tend to be cheaper, very reliable and are scaleable up to very large websites.
On the other hand, it can be very much quicker and easier to develop smaller database-driven sites running on Windows servers. For example, you can start a website running from a small Microsoft Access database at a minimal cost. If this site proves to be successful, the database can be easily migrated to a more powerful SQL-Server or MySQL without too much grief.